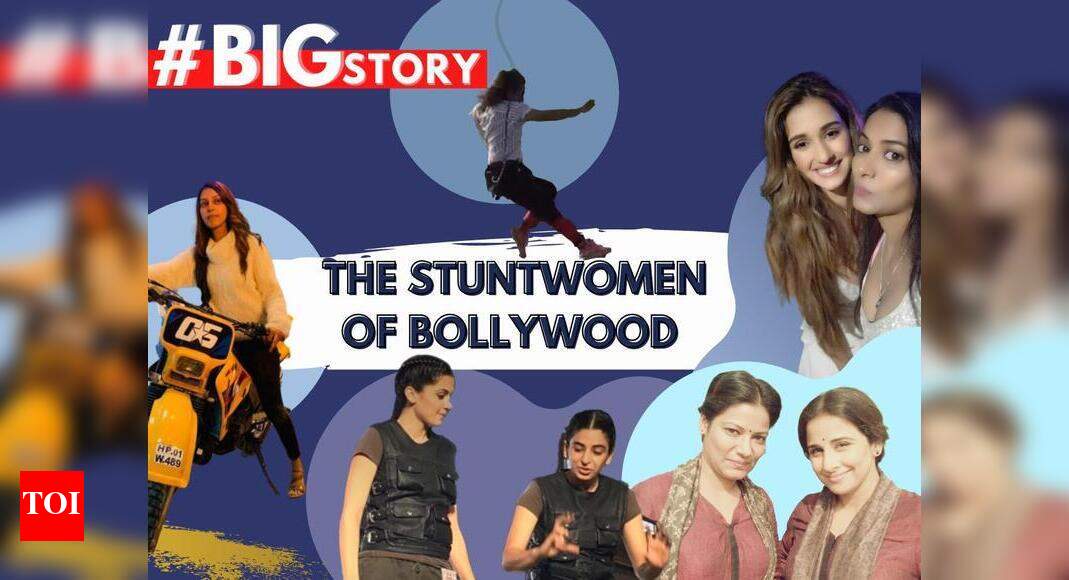 There was a time when there was only Reshma Pathan, the first woman member of the Movie Stunt Artists Association. But now the association has swelled to about 25 girls. They are the unknown, unsung stunt girls of
Bollywood
who perform all the dare devilry but are hardly known to the world outside. There are quite a few of them who started as junior artistes, dancers and actors but later switched over to stunt as their profession as they believed that due to presence of just a few, the competition was negligible.
Veteran action director Sham Kaushal believes that it's all about demand and supply. He says, "It is not advisable for them to take stunts as a full time job. If a girl is a junior artiste and has the daring to do stunts, she can avail a temporary card and earn more money." Kaushal also has a piece of advice for girls who want to take up this tough profession. He says that if one starts at a young age then she has to be passionate enough to take it up; like it happens in Hollywood.
Action director Manohar Verma selects those girls who indulge in sports as part of his action team. He says, "There are girls who do acrobats and gymnastics and I often choose them for my assignments. If they are unable to pursue their sports career, they have an alternate career." Verma has plans to open an academy someday to train both girls and boys and reveals that the Film City could have a place for it.

Currently, the scenario for future stuntman and stunt woman of Bollywood is such that the absence of a defined place has forced them to practice their action scenes on the beaches of Mumbai.
General Secretary of Movie Stunt Artists Association Aejaz Gulab informs that their application for a location for action skill development in Film City is pending with the state government. He says, "We had met members of the previous government. But then the government changed. The application is pending in the department and we are still waiting to get an audience with the Labour Minister to take the plan further."
The number of stunt women has gone up to 25 now. But Gulab has a word of caution for girls who want to pursue their career in stunts. He says, "I tell them that our profession involves risking your life. It will be good if you train and then come on the job. Of course, you can earn a name for yourself like Geeta Tandon who participated in Rohit Shetty's '
Khatron Ke Khiladi'."
He further adds, "We have to take extra care about the safety of our action girls. So, we send them to our senior members who train them and also guide them as and when needed. At present, we have about 25 girls who work in the stunts department and for most of them it is about earning their bread and butter."
Gulab informs that there are a lot of girls who are getting work due to shows and web series. He says, "Actresses are so busy that they are not available for some scenes. In running shots and all, we now need to use girls and not boys as that can be caught on camera." Therefore, these girls need to maintain themselves to be able to play body double. They join gyms and follow diets by referring to whatever is available online.
Insurance covers and medi-claim is a blessing in disguise for the action department. Gulab says, "All the girls, whether they are members or non-members, have been covered and it was because of Akshay Kumar's initiative. Recently, when Geeta Tandon suffered burn injuries; we asked her to get herself admitted and treated. All thanks to Akshay Kumar."
Akshay has got them medi-claim which most members have availed, and those members who got infected by Covid-19, also benefited from it.
ETimes spoke to few stuntwomen of Bollywood and tried to peek into their journey as they tried to establish themselves in the industry.
Sanober Pardiwala (did stunts for Aishwarya Rai)
Sanober performed her first stunt at the tender age of 13 and that too for Aishwarya Rai in a commercial. Today, Sanober Pardiwala is one of the most sought after action girls, trainers and fitness instructors for many A-listers of Bollywood. Sanober is trained and equipped in every possible way. She is a gymnast, a black belt, skydiver, paraglider and knows rifle and pistol shooting too. Her resume also credits her as a clinical hypnotherapist.

Speaking about her motivation to become an action girl in the film industry, Sanober informs, "Right from day one, I could understand the camera angle and what the director expected of me. I could give shots in one or two takes. It was at that time I realised that since I am good at it so why not make it my profession. I was bright in academics too and already had a black belt in karate. I was also a swimming champion and my reflexes were very good. So, I thought why not use these strengths to earn money."
Sanober auditioned through her class and was chosen because her body language matched that of Aishwarya Rai. It was Sanober's first shoot and there has been no looking back since then. It's been 20 years and the scenario in the action department has changed drastically with the arrival of HD cameras and high end safety equipment. She says, "I have seen two eras till now. There was a time when there was hardly any safety equipment and the body suit would make us look like balloons. Today, we have such sleek ones that you will never know that we are wearing one."
Things have also changed to an extent that now actresses are attempting their own stunts. So what's her take? "A big role is played by technology. Besides, trainers rehearse at least 50 times with actresses before they perform stunts. Also, there are camera tricks and software that make it look more dangerous on camera than it is in reality," says the stuntwoman.

So, does Sanober think that more professionalism needs to come in the department as most of the girls have learnt it on the job? She answers, "Action is a high risk job. I have seen people getting paralysed because of one mistake and their whole life turns upside down. I love my job but I am a realist. Therefore, I have an alternate career – not one or two but three. I would like to tell those wanting to be in the profession to have an alternate career."
Sanober is back on the sets and has been working on three big films for Dharma Productions, Aanand L Rai and Yash Raj films. She was probably the busiest person in the lockdown, training people online for fitness and nutrition.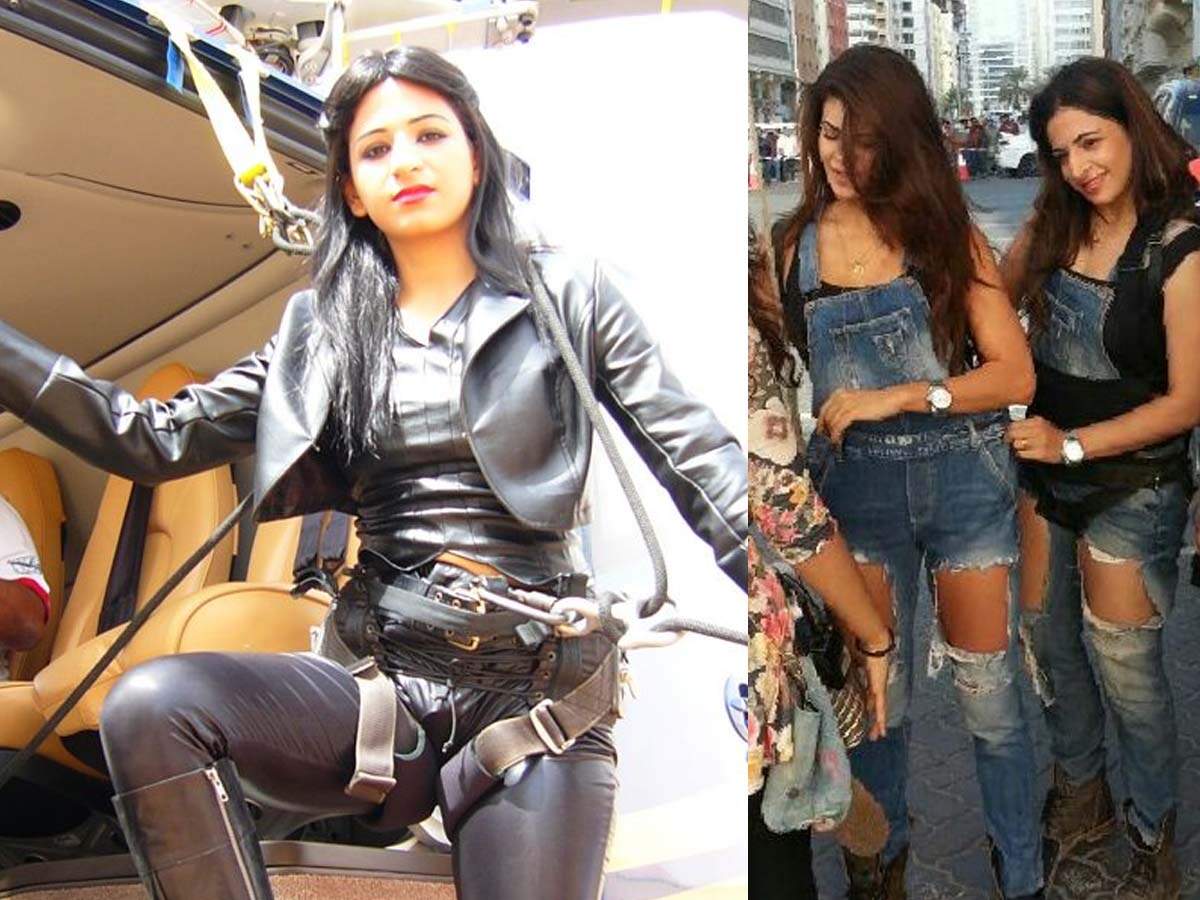 Geeta Tandon (stunt double for Zeenat Aman)


Being abused and getting married off at the age of 15 did not stop Geeta Tandon from becoming what she is today. She shares, "This is the life I have chosen and I am fully responsible for it. I had agreed to get married because I felt the life I was leading was worse. We lived with our relatives who made us eat leftovers after they were done eating. For me, life was having a home, TV and food. Therefore, when I was asked to get married at 15, I did not argue with my father."
Geeta thought her life would change for better after marriage. Unfortunately, it turned out to be a nightmare. There were fights at home and pressure for a child. Geeta suffered that life and had two kids.
Circumstances forced her to take shelter at Gurudwaras. Later, she worked as a maid and a masseuse to earn a living. She wanted to end her life, and at one point even tried to make a settlement with her husband. But he refused to budge. "Probably his male ego came in the way. I took a loan of Rs 5000 and rented a place. I got work to perform Bhangra at weddings and the first payment I got was Rs 400," she recalls.
Soon, Geeta managed to get work thanks to her father's friend and started performing Bhangra for film shoots. It was around the same time Geeta got to know that Balaji Telefilms needed a stunt artist. "I had no formal training in stunts but had the confidence and thus got my first job." But the journey has not been an easy one for Geeta as apart from suffering a spine fracture while doing a body double act for Zeenat Aman, she also burnt her eyebrows and part of her face during a fire sequence.
The lockdown did not pull Geeta down. She spent what she had earned and maintained a positive attitude throughout with yoga and flips. She is back to work now and has done four small assignments including 'Bhoot Police' and a web series till now.
Shalini Soni (stunt double for Disha Patani)


Shalini Soni is at present shooting for horror film 'Bhoot Police' – doubling up for Jacqueline Fernandez. She had a tough time paying her rent during the lockdown as owners of both of her homes in Mumbai and Ujjain (her hometown) refused to give her any concession. Shalini says, "I had taken loans from people as I had no savings and could not vacate the Mumbai house as I was in my hometown. I had no choice but to keep the house because it had all my stuff."

Shalini learnt the tricks of theatre at Kalidas Academy with Sharad Sharma and came to Mumbai to pursue her dream in acting. But circumstances shattered her dreams of becoming an actor. Although she started as an actor but the payment cycle of 90 days was a bit too much for her to handle and thus she moved to doing stunts.
"Once, I saw a person doing stunts at a shoot and enquired more about it. Next, I saw myself doing it. I was scared of heights. But now you can make me jump from whichever height you want. You remember the woman who commits suicide in 'Jolly LLB' from the top of a building? It was me who jumped from there", shares Shalini. Shalini has done the circus shots featuring Disha Patani in 'Bharat' and then again she was a body double for her in 'Malang'.

Shalini's initial days in Mumbai were tough as she was almost sold by her roommate for Rs 70000 to a 'madam' when she came to the city for work. While looking for work, her roommate told her that she will arrange a meeting for her with 'someone' who can get things done. That 'someone' eventually turned out to be a 'madam' who managed a brothel at Kamathipura. Thankfully a timely intervention by Shalini's friend averted the disaster.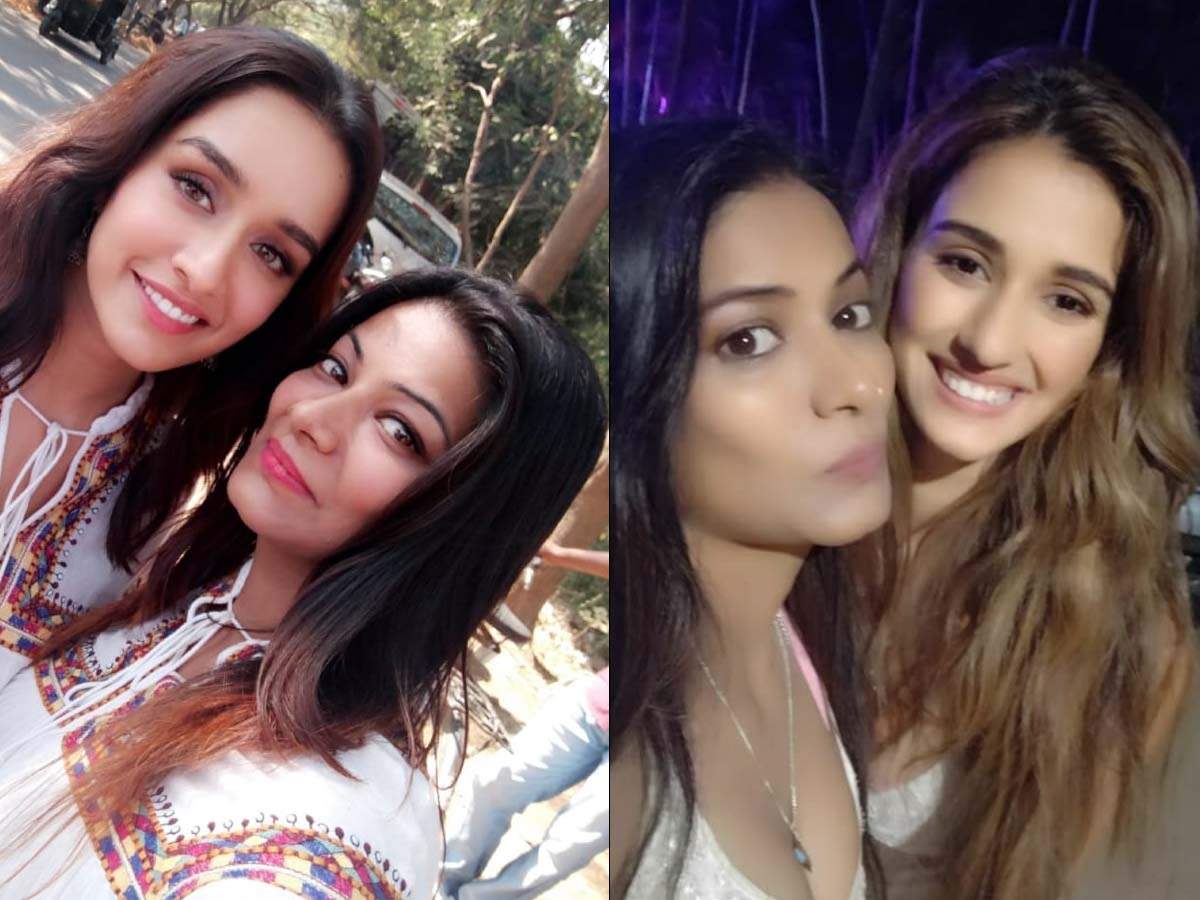 Nisha (stunt double for Preity Zinta)


She has been a huge Shah Rukh Khan fan and he is probably the reason why she is a part of the film industry. Nisha specialises in swimming scenes. Speaking about her journey, she recalls that she and her sister had gone to watch the shooting of 'Phir Bhi Dil Hai Hindustani' where they spoke to SRK's boy who asked them to come for the shoot of 'Badshah' the next day.

"Next day, we were there to be a part of it. But my actual work started with Preity Zinta's 'The Hero: Love Story of a Spy'. I was a part of the blast scene where I had to fall into the water. It was a little scary as I hurt my nose but then everything became normal for me," says Nisha.
The toughest stunt for Nisha was for the film 'Dil Maange More'. "I was a double for Soha Ali Khan and had to jump from the third floor of a Casino. It was shot in Goa," mentions Nisha. Currently she has taken a break from her shooting assignments as she has enough savings. "I am financially well placed. I specialise in water scenes and today heroines themselves perform those scenes. We can work as guides for them; though I haven't done that so far."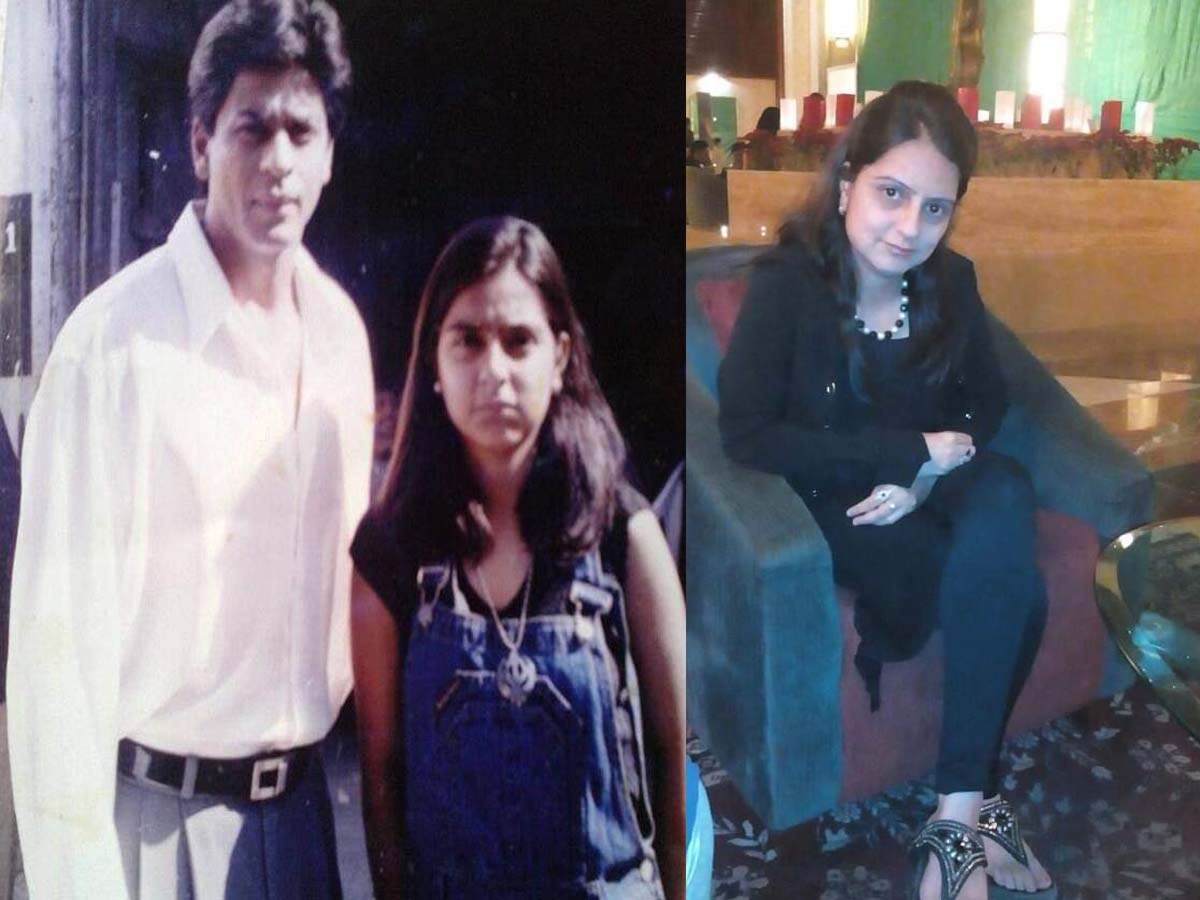 Shilpa Karkeria (stunt double for Saiee Manjrekar)


Shilpa started out as a dancer and then moved to becoming a stunt artist. She was cheated by a man who chased her around to marry her. "I started as a dancer and then got cheated by a man who married me without me knowing that I was his third wife. His flirtatious behaviour with other women made me leave him. I was also once taken by a choreographer for a hotel show, who lied to me about an overseas shoot," recalls Shilpa.
Shilpa, also a single mother, has been doing this job for the last four years. Each day before performing a stunt she looks at her daughter's photograph and touches the stunt master's feet. Returning home to get a hug from her daughter makes her day.

The death scene of Saiee Manjrekar in 'Dabanng 3' was done by Shilpa. She adds, "Saiee and Jasmin both couldn't believe that I am a single mother and were very appreciative of my work. These words of appreciation from them makes me feel proud of myself." Shilpa has been a regular in 'Nagin' serial as well. She has recently worked on 'Shamshera' and 'Delhi Crime' series.

Lockdown surely took a toll on Shilpa and made things a bit tough for her but timely help from Aejaz, head of the stunt association, sorted things for her. She also received help from Rohit Shetty and Akshay Kumar when they donated money to stunt artists and other daily wage workers' associations.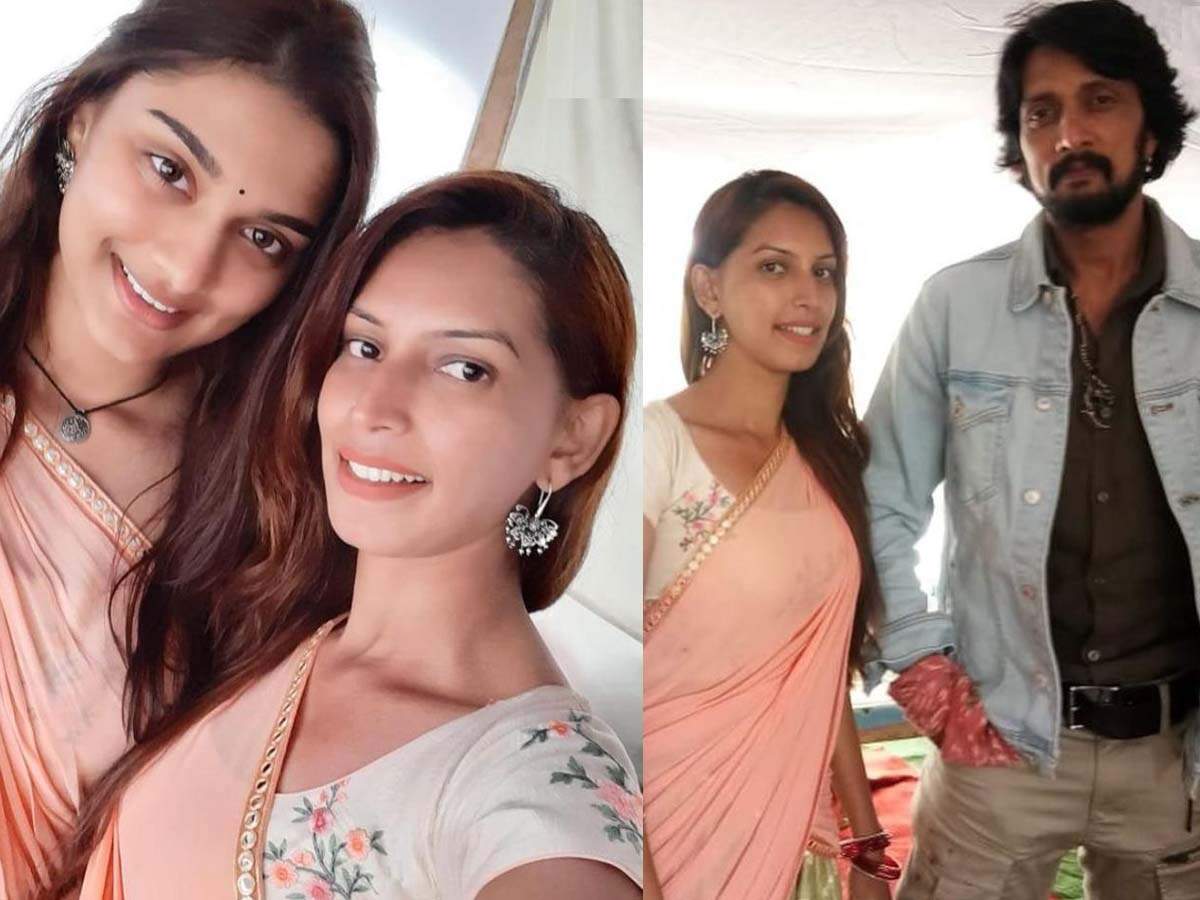 RuchitaShe is a national level gymnast who is aiming to be win an Olympic medal for India. Ruchita who has returned from Dharamshala after shooting the climax of Bhoot Police is called by action directors where a gymnast is needed for the shoot and a regular girl cannot perform that stunt. She said, "I have been performing stunts for the last one and a half years and have done stunts for number of A lister actors including Alia Bhatt, Tara Sutaria and many more." Ruchita came to Mumbai to practise for her sport when an action master found her on social media and asked her to work in a film and there has been no looking back for her. But Ruchita said, " I am doing this job but I want win a medal for India as a gymnast and have been working hard on it." Ruchita like most of the stunt girls has created a world record as jumping jack, she explains, "I jumped 70 times in 30 seconds but I want to become the Pride of India by winning an Olympic media for our country." Apart from films like 'Brahmastra', 'Marjaawaan', 'Pal Pal Dil Ke Paas' this stunt girl has been part of 'Sacred Games'.