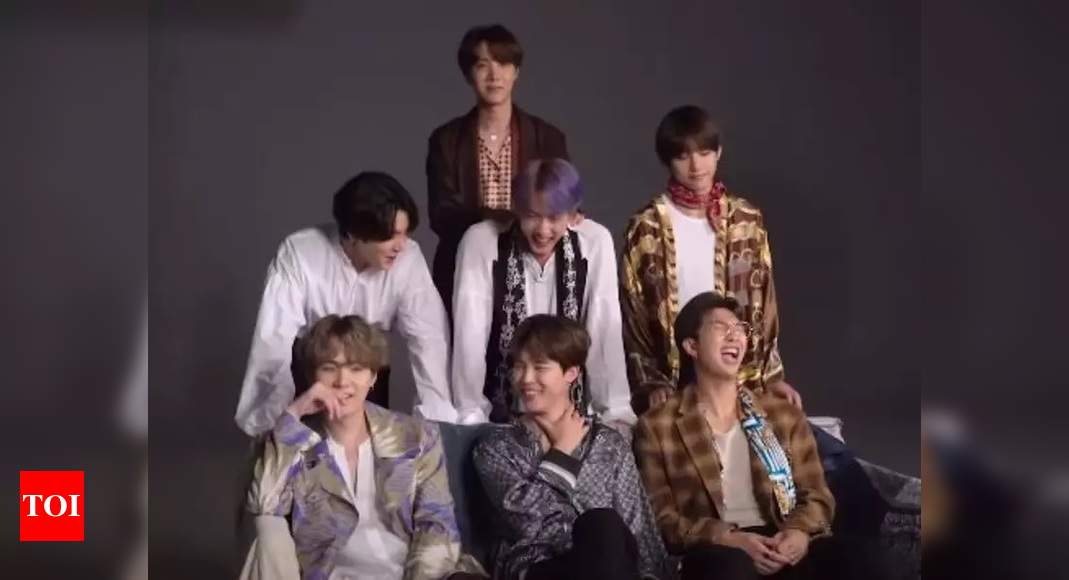 South Korean band BTS set the stage on fire with their stunning performances at the Map of the Soul ON:E
Online Concert
. While the stellar performances by RM,
Jin
, Suga, J-Hope, Jimin, V and Jungkook in addition with the impressive visuals and other whimsical stage props, sends
BTS Army
into a meltdown.
While V's jaw-dropping performance on Day 2 of the online concert had set the internet ablaze, the pop sensation poured his heart out after the performance and revealed how much he missed the ARMY. He said, "It feels like all we talk about is that we are bummed about the pandemic. This concert was meant to be a time for us to have fun with ARMYs, singing and dancing along. That's why we do concerts."
Furthermore, he added, "But with only the members here. It simply doesn't feel the same. As more time passed, I started to feel extremely anxious about it all. I couldn't help but ask, When is this all going to be over? ARMYs are not here but you are all here with the seven of us. I feel like you guys are with us right now. I'm watching you through the screen, but I can hear your voices and feel your excitement."
While the septet entertained the audience with their phenomenal performances, V got fans grooving with his sweet voice as he performed to 'Boy in Luv', 'Dionysus', '00:00′ and 'Inner Child'.