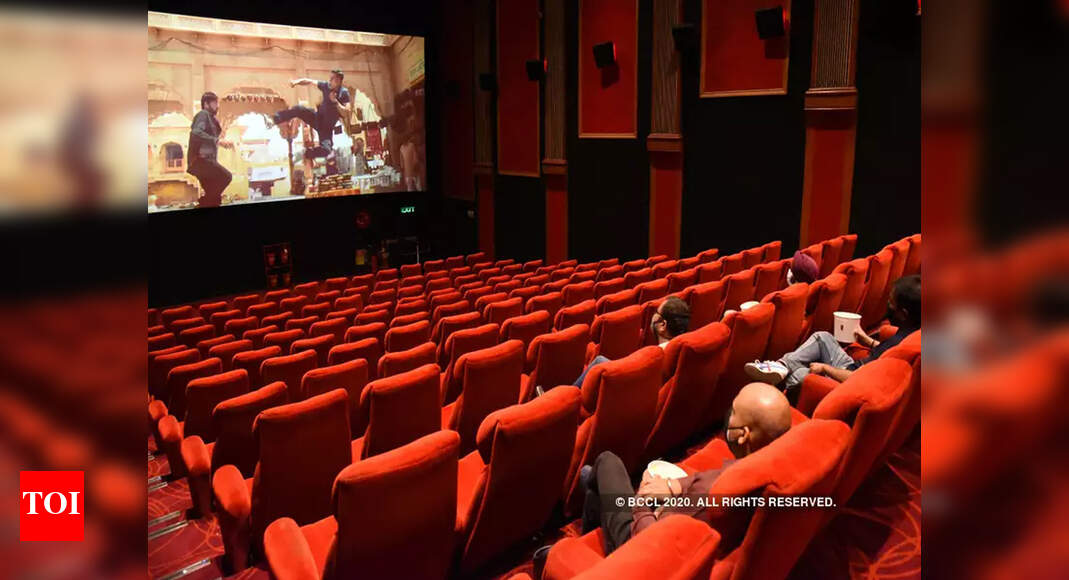 On October 15, many theatre owners in several parts of India got up with a spring in their stride. They were the first to shut and probably the last to reopen, no thanks to COVID-19 which is still showing no signs of diminishing. But as they say, the show must go on. And how long can we sit deprived of salaries or at reduced salaries to keep the wheels of our life moving? So, many theatres (many of which bore the brunt of keeping their staff afloat, the holes in their pockets notwithstanding) across the country opened shop last Thursday, with the advise of selling only 50 per cent of their occupancy every show.
On the same day, a delegation of theatre owners approached the Maharashtra CM, Mr Uddhav Thackeray and exhibitor Akshaye Rathi tells us that they were told that the state government will look into the SOPs and their request will be considered, which might be accompanied by a little tweak in the SOPs if required.
We got talking to theatre owners on how the response has been and if they are satisfied with the outcome so far.

Fresh content will do the trick
The occupancy in the pockets that have upped the shutters, after 7 months, has been encouraging. The numbers may not be high, but people are coming in. PVR Cinemas CEO Gautam Dutta, when contacted, told ETimes, "Look, we hardly have new stuff- just 2 pieces of new content. Mostly, old content is being recycled. But still, we have registered occupancy to the tune of 9-11 per cent. We are getting close to 22,000 people every day, across the country. And let's not forget that we have opened only around 109 screens till now. A couple of weeks and we'll be there. The response to the new content 'My Spy' and a Bengali film which we've released is good, and it isn't really bad for the old content either. Look at what has happened in the South, where theatres opened earlier. It has moved to 16-18 per cent occupancy. So if we maintain the occupancy we've got for the first 7-8 days, it's fantastic overall I think."
No panic among patrons
Rajinder Singh Jyala, Chief Programming Officer of Inox is also buoyant, "Wherever we have opened till now, we have clocked higher footfalls than we expected. In one of our properties at Rajkot, I registered a 'Housefull' for a Gujarati movie. And, there is no panic among those who have come in. The feedback that we have got from the people who have come to our premises is heartwarming."
But Jyala too insisted on the need for new content. "Of course the occupancy from October 15 has had peaks and valleys, it has been uneven. But once new Hindi films start releasing, the graph is surely going to go up and up."
Devang Sampat, CEO of Cinepolis told ETimes, "We have registered good response, especially in Karnataka. All this despite running a limited number of shows in many places. Going forward, and as soon as Maharashtra opens up, things will only get much better because besides 'Sooryavanshi' and '83', there are at least 8-9 Bollywood films which are ready and lying in the wait."
Corona could not kill theatres


Exhibitor of West Bengal, Satadeep Saha, who controls 15 outlets and owns about 20, said, "The number of people coming inside the theatres to see the films has risen by 50 per cent every day. I haven't cancelled a single show from Oct 15 and mind you, it's just 'Dream Girl', Shubh Mangal Saavdhaan', 'Kedarnath', 'Thappad' and 'Marjaawan' till now. It is clear that corona ki vajah se cinemas khatam nahin hue hain."
OTT is no competition for theatres; Big stars prefer big screens
Jyala also said that once the theatres open fully throughout the country, filmmakers would like to release their films in theatres first and not on OTT, adding, "I understand though that some of them went to OTT as their films were held up." Dutta too eschewed that the theatre industry will not take a beating from the OTT as soon as they are allowed to press themselves fully into function. "About 40 films have gone to OTT in 7 months. In our plexes, we release about 10 films in a week which means we clock nearly 40 in a month. We are not in a business of a perishable commodity. There are films waiting to release in theatres. The OTT option was available even before.There could be financial obligations with the makers who drove to OTT platforms during the lockdown. But it makes sense for every filmmaker to release his movie in theatres because 65 per cent of his total revenue of every film comes from theatres. Soon, woh nahin bechenge OTT par. Asli revenue toh yahan banta hai. Wahan to ek aadmi ek cheque kaatkar ek baar de deta hai. The one-time cheque, the lump sum amount, can never match up to what a producer will generate from theatres." Sampat said that only 3 per cent of India watches OTT and cinema-viewing is done by 10 per cent and had a telling statement to add, "Big stars would want their movies to come on big screen first."
PVR is also going all out to get interactive with its patrons now. "We are clapping and thanking each and every customer for each and every person who's entering the cinema to watch the film. People are lined up on both sides. Our staff has been trained accordingly. Also, our managers are reaching out to the audiences, introducing themselves, thanking the viewers and asking them if they can be of any help," Dutta concluded.